Make that a smelly dog, for in my absence last month Jason did not bother to bathe Libby. Even though Libby is one of those dogs that don't naturally smell (lucky us), she does like to roll in the grass whenever she gets a chance and whatever smell in the grass that appealed to her is usually foul to us human noses.
Besides a stinky dog enthusiastically welcoming me with little yelps and spinning tail, I was also greeted with piles of paperwork waiting to be taken care of, along with a yard full of weeds that crept up while I was gone. But you know what? Even the weeds at home look lovelier than the weeds elsewhere.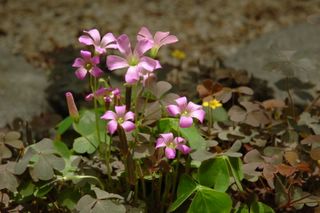 It's good to be home.